Ledger Rite was founded in 1990. 
Our home office is in Saline, Michigan and staff about a dozen employees here to answer your accounting and tax questions.
Our customer base extends from Detroit to Jackson.
We serve our surrounding areas: Ann Arbor, Ypsilanti, Manchester, Clinton, Chelsea, Dexter ... and more!
We are a family oriented business and HUGE dog lovers!
At our office, you will be greeted by one of our staff ... and they might have four legs.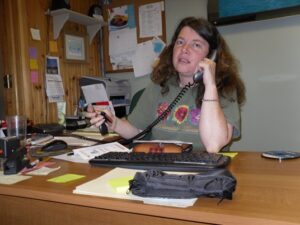 Karen Gumtow
Owner/President, at Ledger Rite, Inc.